About Me
I am an illustrator and sometimes YouTuber that lives in southern Sweden. Besides the art classes I took in highschool I am mainly a self-taught artist. For five years I worked for a company where I illustrated children's crosswords (and also made crosswords) but now I have decided to try out the self-employee freelance route, which is exciting!
My YouTube channel is mainly focusing on art (of course!) and I share my art process and my thoughts on different art supplies and materials. It sometimes also features my dear cat Sally, who loves being around when I create in my art studio.
In my art I am often inspired by nature and animals, and the supernatural. I see myself as an traditional artist, I love working with watercolors, gouache, acrylic, markers and color pencils, but lately I have also (re)discovered digital art.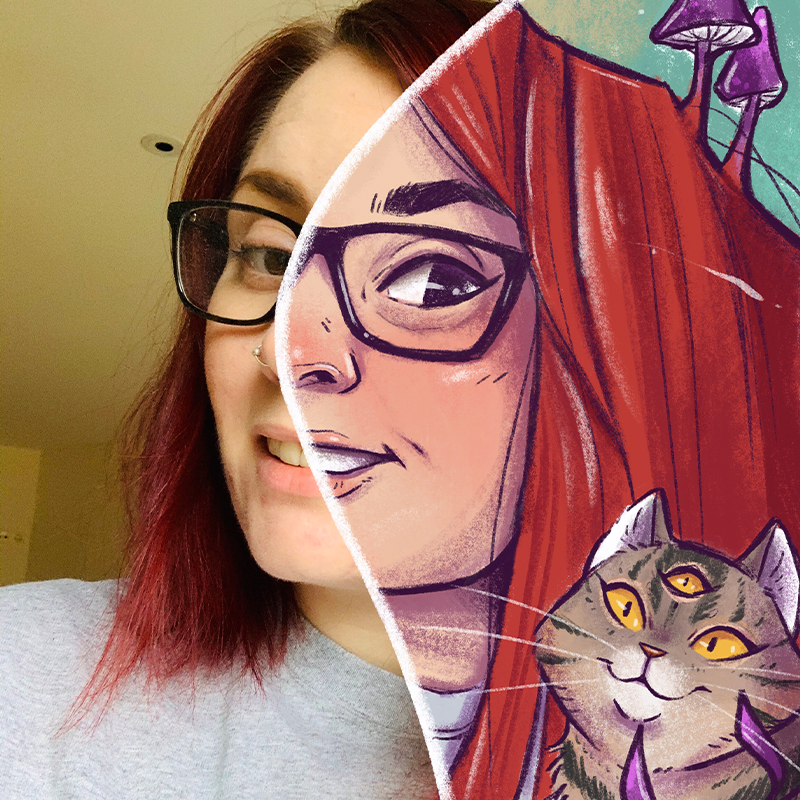 Marie Nilsson
Also know as Kattvalk